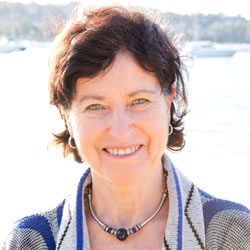 CaraMayan is a way of moving to the Bible for exercise, fitness, worship and prayer.  It is a Christian alternative to Yoga and Tai Chi based on dance and pilates movement.
CaraMayan  has been a vision of Mary Jones over a number of years and was taught by her at International Christian Dance Fellowship conferences and workshops. The first DVDs were made in 2009 and launched at the International conference in Scotland as a system of movement meditation that could be widely available for people to learn and teach around the world.
Mary Jones OAM, B.A. Dip Ed., ATCL, Cert IV Assessment & Training is founder of the International Christian Dance Fellowship and former Dean of Dance Studies at Wesley Institute. She is presently director of CaraMayan and of the ICDF online Associate Diploma of Dance Ministry. She is available internationally to teach and train in different aspects of dance ministry as well as CaraMayan.
The present sets of DVDs, CDs and book offer both instructions for each meditation and a demonstration to watch and exercise to. When the meditation is learnt it can also be done with  the CD. The book gives further explanation and detailed instructions (choreography) for each meditation which makes checking easy when moving to the CD.
Teacher training and certification is available.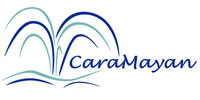 CaraMayan comes from Hebrew words that mean to bow, and fountain, spring or well
CaraMayan brings peace, refreshment and focus to body, mind and spirit
CaraMayan exercises the body as it engages heart, mind and spirit
CaraMayan can be practiced outside or inside, by yourself or in a group
CaraMayan offers both standing meditations and a floor exercise program to music
CaraMayan is a pattern of movements and breathing that is set to a prayer or scripture
CaraMayan is based on movements derived from dance, Pilates and worship movements
CaraMayan is suitable for people of all ages. Dance or fitness experience is not necessary but is an advantage
Recommendations:
Mary Jones unpacks a lifetime of experience integrating dance and Christian spirituality to create this long awaited resource 
Dr Colin Harbinson, International Director, Stoneworks
This resource gives instructions for moving out scriptures in a meditative way that will be healthy for the body, encouraging for the soul and inspiring for the spirit. 
Paula Douthett, Director, Sacred Dance Ministries International
I am finding it really calming doing the meditations – really centering. I feel that I have brought some peace and freedom with me in them.
An Aid Worker in Central Asia
I was very down and depressed today… and your DVD has helped me and ministered to me.
A young mother
"I realised that it is a very powerful statement when we put our words into action and movement. It also helps us to remember God's word."  A workshop participant
"I work in an office and sit a lot. Recently I started having some back pain. CaraMayan was just what I needed. I've never experienced combining exercising with scripture meditation before and it was a blessing."  A workshop participant