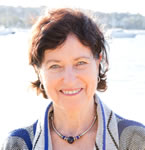 MARY JONES – Sydney, NSW, Australia 
Mary Jones devised CaraMayan over several years and launched it officially with DVDs and book at the International Creative Dance and Arts Conference at St. Andrew's in Scotland, July 2009. Mary is the founder of the International Christian Dance Fellowship, was Dean of Dance Studies at Wesley Institute and is currently Director of the ICDF Associate Diploma in partnership with Unity College, Canberra.
Mary travels within Australia and internationally. She is available for teacher training and workshops for CaraMayan and other aspects of dance ministry.
CONTACT: caramayan@gmail.com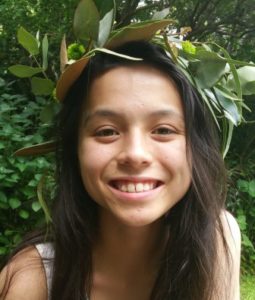 CLARE BLAMEY – Sydney Australia
Clare engages with God through art, dance and creation. Her heart is     to share this through making spaces for creative worship and embodied prayer. She studied Art Therapy in 2015, increasing her understanding of creative expression. Clare is looking forward to forming more creative art processes to accompany the CaraMayan meditations. Clare has been dancing for 15 years, but dancing for God is her most treasured experience.
CONTACT: clare.e.michas@gmail.com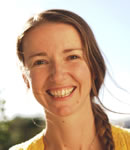 SHARON EREAUX – Sydney, N.S.W., Australia
Sharon is Coordinator of the Fitness, Well-being and Movement Meditation Network with the International Christian Dance Fellowship. Sharon teaches several forms of Christian fitness. As well as not being a certified CaraMayan teacher she certified as a PraiseMoves Instructor via online training in 2012. Then in 2013 she completed training in Oklahoma, USA, to become a PraiseMoves Gold and a Mira Dance Instructor, the first in Australia. She is currently studying part time at SMBC for a Bachelor of Theology.
Sharon married Rob in January 2014 and together they enjoy keeping fit, delving into the Word of God, music and the creative arts. Along with Sharon's son, Cohen, they have plans and dreams to build a family home and ministry centre on a good-sized patch of land just outside of Sydney. They hope to create a space that will be a blessing to many.
Sharon completed the CaraMayan training sessions in June 2013. She has enjoyed teaching some local classes as well as workshop sessions at conferences and retreats. Sharon is most passionate to help others grow in faith and strength having been through her own struggles and valley times. She knows firsthand the power of moving to Scripture and embracing the One who is the living Word.
CONTACT: sharon.ereaux@gmail.com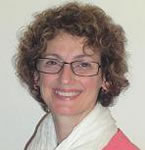 SHARON WEST – Sydney, Australia
Sharon West (nee Coyle) has been involved in Christian Dance since 1986 through Living Word Creative Mission, based in Brisbane, touring and teaching with this dance ministry in Australia and overseas.
Sharon moved to Sydney in 2003 after marrying Rod West (a former National Co-ordinator of Christian Dance Fellowship of Australia). Together they have led workshops and seminars on Creative Ministries and Sharon has occasionally trained people for local Church dance and clowning ministry opportunities. Sharon also enjoys facilitating art workshops for the Parramatta Homeless Men's Coalition, and mentoring the new generation of Christian dance ministry leaders locally and nationally from her many years of experience in Creative Ministry administration, training, choreography and performing.
Sharon has been teaching CaraMayan for adults in her church and exploring CaraMayan for Children with her daughter Libby.  She has also been developing some of the CaraMayan routines for people who need to remain seated in a chair.
CONTACT: rodandsharon@bigpond.com